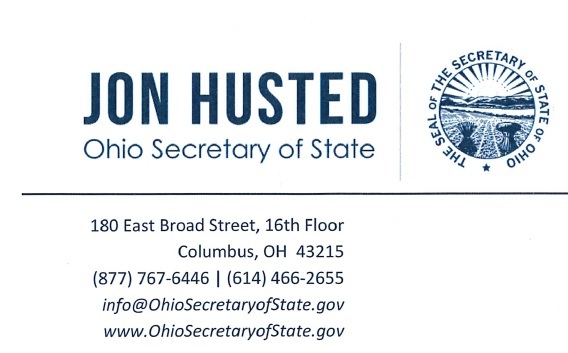 Voter Information
Bradley Lindquist
Tuesday, October 17, 2017
Northwood Local School District
Attn: Superintendent
500 Lemoyne Rd.
Northwood, OH 43619


Dear Superintendent:


180 East Broad Street, 16th Floor
Columbus,OH 43215
(877) 767-6446 I (614) 466-2655
info@OhioSecretaryofState.gov
www.OhioSecretaryofState.gov
October 11, 2017


Forthe upcoming November 7,2017 General Election, Ohio voters will decide a number of local issues and races. Ohioans will also vote on two statewide ballot issues:

• Issue 1- Proposed Constitutional Amendment: Rights for Crime Victims
• Issue 2 - Proposed Law: To require state agencies to not pay more for prescription drugs than the federal Department of Veterans Affairs and require state payment of attorney fees and expenses tospecific individuals for defense of the law

As Secretary of State and Chairman of the Ohio Ballot Board, I want to ensure information about these important issues is available and accessible to all Ohio voters and am seeking your help in this endeavor. The 2017 State Issues Report, which includes the official ballot language, explanation, arguments for and
against, and the full text of the issues, is now posted on my office's website at
www.OhioSecretaryofState.gov (click on the "Know the Statewide Issues" button at the bottom of the home page). The website is also a resource for information on absentee voting, voting early in person and Election Day procedures.
I encourage you to direct interested voters to this web page.

If we can provide additional information or assistance, please contact us at (877) 767-6446 or info@OhioSecretaryofState.gov. Thank you for all you do to promote civic involvement and an informed electorate.

Sincerely,

Jon Husted
Ohio Secretary of State