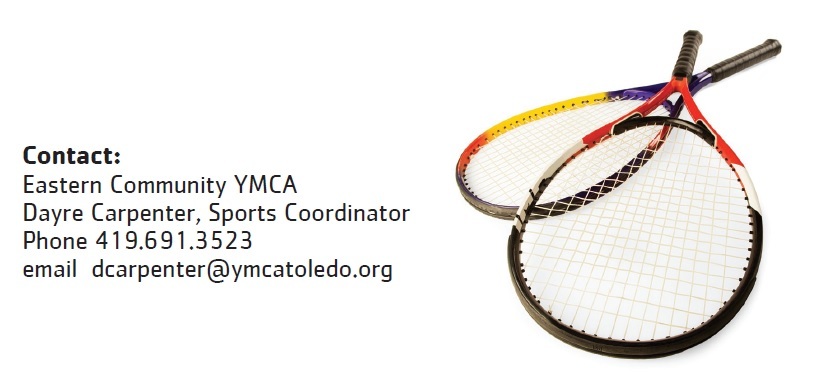 2017 Racquetball flyer
Bradley Lindquist
Tuesday, October 17, 2017
RACQUETBALL LEAGUE
EASTERN COMMUNITY YMCA
Adult co-ed Racquetball is open to members age 18 and older. With 2 divisions of play, this league will suit anyone from a first timer, to expert! Players will be scheduled according to division and receive a list of opponents. The winning player of each division will receive half off the next league.

When:
Matches Begin the week of October 23rd. All games must be played at the Eastern Community YMCA. Matches are scheduled by players according to availability. Call ahead to book a court.


Cost:
$20/Member


Contact:
Eastern Community YMCA
Dayre Carpenter, Sports Coordinator
Phone 419.691.3523
email dcarpenter@ymcatoledo.org
111237 04/12


FALL II ADULT RACQUETBALL REGISTRATION FORM
Name:______________________________________________________________
League (circle one) A B
Email: ___________________________________________________________________
Phone Number: ____________________________________________________
2nd phone number: _____________________________________________